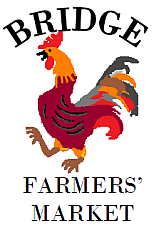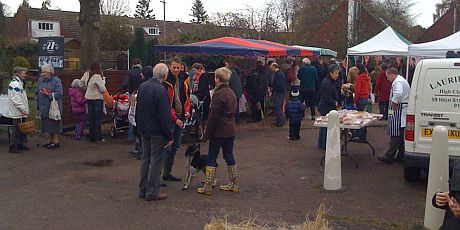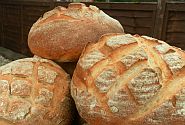 Bridge Farmers Market is held every 2nd & 4th Saturday of every month.
Next Market:

Saturday 9th December @ Red Lion Inn
Need a nudge?
Would you like to receive automatic email reminders two days before each market?
If so, follow
this link
to the useful tool provided by the Kent Farmers' Market Association (KFMA).
Latest News from Bridge Farmers' Market
Fat and Oil Collections
We are not longer collecting this at the market. Southern Water still want people to keep this out of drains, so continue to put it into bottles. Then, take the oil to the recycling depot, or simply pop it into your landfill bin. Better there than down the drain!
---
Welcome to Bridge Farmers' Market
---
Our mission (and we don't have a fancy "mission statement") is to provide good-quality, value-for-money and above all local produce.
We have been running since November 2010 and our market is not only a great place to buy food, but it's a great social event too.
We look forward to seeing you at our next market on 9
th
December
---
On our stalls page, you can find out more about our stallholders and their products, as well as a list of who's going to be at our next market.

The calendar will help find out what notable days and events are taking place around our markets days, to help plan that special meal

Want to have a stall? You can download our policy and stallholder agreements from our documents page to get more information before calling us.
Our market isn't only about food, though - we always have some craft stalls, ranging from photography, to furniture and jewellery and woolen products
---
Every 2nd and 4th Saturday of every month ~ 9am - 12noon ~ Red Lion Inn, High Street, Bridge, CT4 5LB
---
Bridge Farmers' Market is part of "Bridge Going Green"