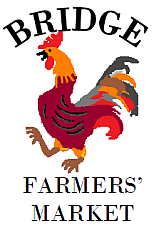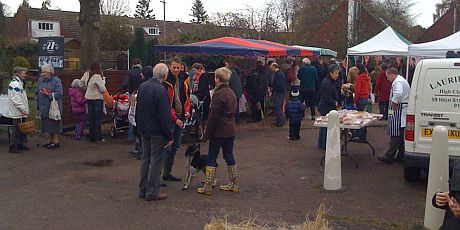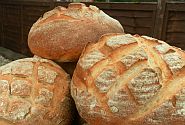 Bridge Farmers Market is held every 2nd & 4th Saturday of every month.
Next Market:

Saturday 26th January @ Red Lion Inn
Our Stalls
To see who comes to which market, click here These are the stalls that will be at our next market (26th January):
Crumbs Cakes
cake hampers
East Kent Honey Supplies
Honey from the local area (i.e. Wingham, Bramling, Adisham, Ash, Sandwich). Soap, handcream and furntiture polish made with honey and wax.
Nethergong Nurseries
Nethergong Nurseries is a family-run business, based in Upstreet. Our aim is to bring fresh local vegetables to people in East Kent via our Veg Box delivery scheme. We work with a group of eight local farmers and smallholders who provide us with our vegetables, which are supplemented by the veg we grow ourselves. Our farmers come primarily from around Ash, Preston and Staple, with our furthest produce coming in from Chartham (Free Range Eggs). At Bridge Farmers' Market, we will be selling whatever veg is in season, together with local fruit, free range eggs and apple juice. We will also be promoting our great Veg Boxes, delivered to your door each week, For a full list of our suppliers and details of our Veg Box scheme, visit our website.
P Small and Son Butchers
local meat
Smoke & Spice
I cater to the people of Kent and beyond, supplying delicious, lightly smoked meats and fish, all of which is locally sourced. Cutting food-miles is vital as of course is quality, fresh, tasty food. Pork Loin, Speciality sausages, Chicken breast, Duck breast, Hot smoked Salmon, Mackerel, Eel and Cheeses are some of the foods I currently produce, with other products added as seasons permit.
Summerfield Nursery
plants
---
Bridge Farmers' Market is part of "Bridge Going Green"