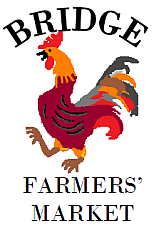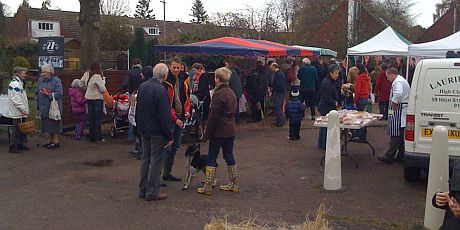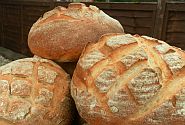 Bridge Farmers Market is held every 2nd & 4th Saturday of every month.
Next Market:

Saturday 9th December @ Red Lion Inn
Here is the latest delicious recipe cooked up by Hilde, who does regular food demonstrations at our Farmers' Market
---
Luscious Brownie recipe (cooked on 9th March 2013)
Ingredients
185g unsalted butter
100 g Dark Chocolate buttons
90 g Chocolate praline sandwich buttons from Henry's hand made chocolates
85g plain flour
40g cocoa powder
3 large eggs from Nethergong nurseries
275g golden caster sugar
Method:
Turn the Oven on 180 and allow to pre-heat On the hob boil some water in a large saucepan _ insert a large heat proof bowl over the saucepan to make a bain marie -
Melt the Chocolate over boiling water _ once melted add butter and sugar allow for sugar to dissolve and butter to melt.
In a separate bowl away from the heat beat the eggs then add the cocoa and flour.
Add the chocolate mixture little by little and mix well. Pour into a non stick greased baking tray and bake for 23 minutes on 180 C
---
Bridge Farmers' Market is part of "Bridge Going Green"